LJC
buy Quetiapine with american express Manchester, UK
Pop Punk / Metalcore / Classic Rock / Grunge / Pop / Emo / Hip Hop / RnB / Motown / Disco / Indie
As the founder of Deadbolt, Liam Joseph Connolly moulded the night in his own DJ style based around high energy, upbeat anthems based in Pop Punk and chorus-laden Metalcore. Liam is also the main DJ for Zero Club and Boneyard (Liverpool's Ultimate Metal Night). Liam also has a residency at Font Manchester. During the previous 10 years, he has DJed for established venues all over the UK such as The Black Heart (Camden), Rock Kitchen (Manchester) and Fifth (Manchester) as well as guest sets at other clubnights such as Fat Lip (Bristol), Sabotage (Dublin), Decade (Edinburgh), Emo Night Carolina (Charlotte, NC),  Absolute Shite (Manchester) and Hair (Manchester) amongst others. In recent years he has branched out, forming a wrestling fan-based community company in Main Events and gaming night The Bit Squad on top of ironic Pop night Teenage Dream (based in The Font).
SEAN SMITH
Merthyr Tydfil, UK
Pop Punk / Emo / Alt / Hip Hop / Metal
Former frontman of Welsh band The Blackout, Sean Smith is used to making people move. His podcast, Sappenin has gained a big following from interviews with some of the biggest names in the Alternative music scene. His new band Raiders have also gained plaudits and huge support slots with the likes of Funeral For A Friend and are ones to watch in the next year or two. On top of all this, Sean somehow finds the time to DJ. He's worked with nights up and down the country such as Team Up (Cardiff), Decade (Edinburgh), Fat Lip (Bristol), The Rapture (London) and Deadbolt on a regular basis.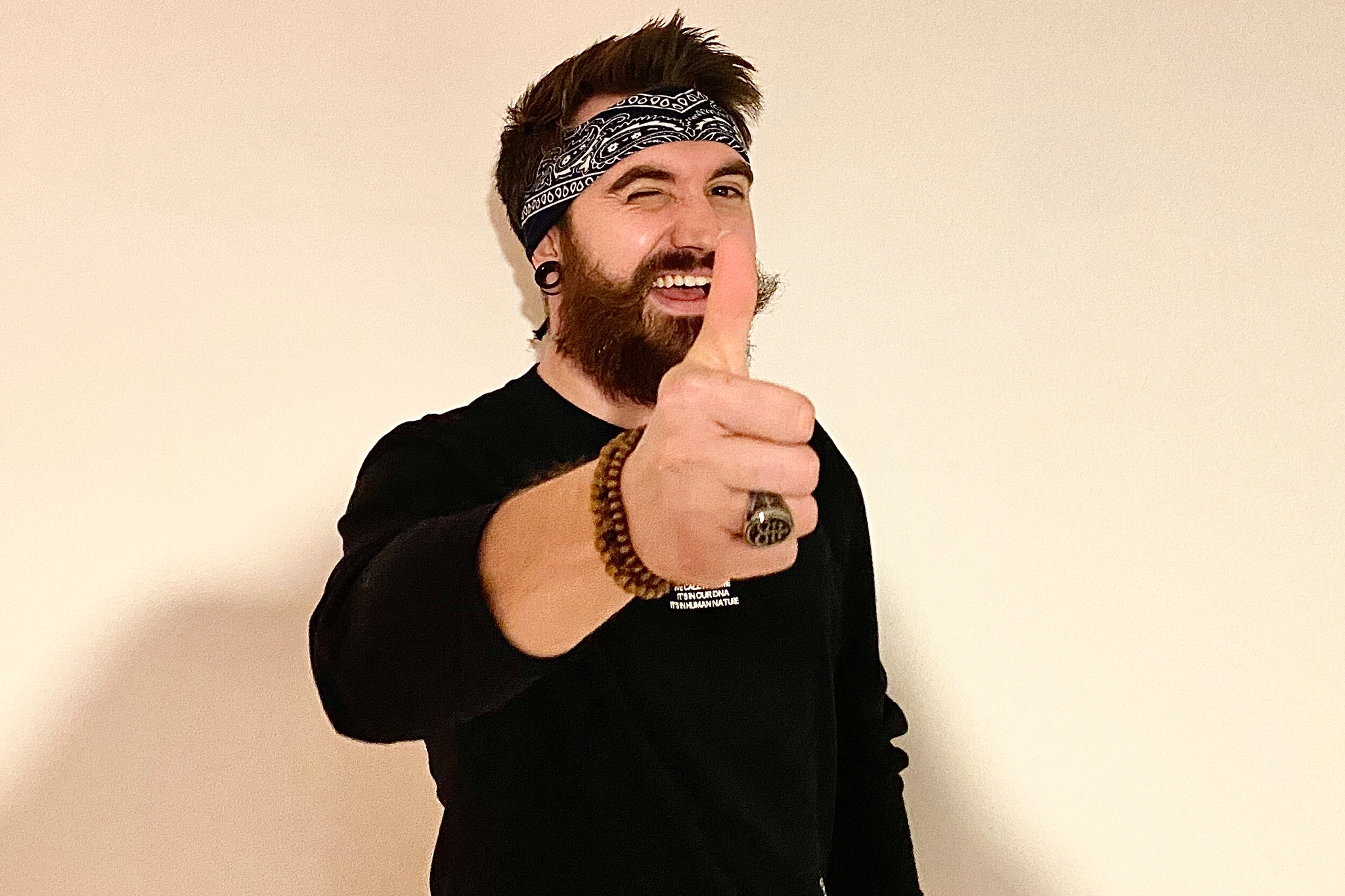 CHRIS DEMPSEY
Liverpool, UK
Pop Punk / Emo / Metalcore / Pop / Indie / Alternative / Hip Hop / Nu Metal
Chris has been making a name for himself in the Merseyside region for over a decade now, and has built up a nice following the meantime. Cutting his teeth in the Wirral Indie and Alternative club The Cali, and through to the next incarnation of the venue Molly's Chambers he quickly moved onto the city of Liverpool for its vibrant nightlife scene. Chris became a resident at EBGBs spinning Indie, and then became a regular at The Black Parade (nationwide). These residencies and experiences led to him DJing at Download Festival. Chris' energetic stage presence and party vibes fit right in at Deadbolt, so we are happy to have him on board.
BEKKI CONNOLLY
Manchester, UK
Pop Punk / Metalcore / Pop / RnB / Hip Hop / Dance / Emo / Alt
Rising from the ranks from joining the Deadbolt team as a part of the promotion team in 2014, Bekki has taken to DJing like the proverbial duck to water. Having cut her teeth under the residents, she has gone from strength to strength and has now established herself as a steady hand capable of most RCM brands. Deadbolt is her main brand within Red Cardinal Music, having DJed sets in Manchester, Liverpool, Bangor, Edinburgh and Charlotte NC, but she also DJs at Zero Club, Boneyard, The Bit Squad and Teenage Dream.
MIKEE DIABLO
Manchester, UK
Metal / Metalcore / Pop Punk / Emo / Alt / Pop / Hip Hop / RnB / Grunge
A legend of the Manchester metal DJ scene, Mike has been around all of the legendary Alternative clubs in the area and lived to tell the tale. Previously, he has had residencies at Deadbolt, The Ruby Lounge (Caged Asylum, The Dog House, Twisted Sin), Jilly's Rockworld, Rebellion, and Rock Kitchen. Besides those huge accolades, he has also DJed at niche nights Animosity and Peepshow. In recent times, Mike has found his feet as the resident of new Liverpool Metal night, Boneyard. With so much experience, you know any night with Mike at the helm is in good hands.
TOMM THOMAS
Manchester, UK
Pop Punk / Rock / Emo / Alt / Hip Hop / RnB / Pop / Indie
The Goth Prince of Manchester, Tomm burst onto the UK Alt Club scene in 2016 with the launch of Emo Disco - the UK's first fully-fledged emo night, throwing parties all over the country. Following on from the success of this night, he freshened up Manchester's alternative midweek with the launch of Club Skeleton at Lost In Tokyo in the Northern Quarter. He then launched NQ Pop and First Love Disco which showcased his versatility, as well as becoming one of the DJs for new Pop Punk clubnight, Salt Sweat Sugar and featuring regularly at Birmingham-based queer alt party, Drag Punk. Tomm brings a lot to the Deadbolt table, with a fun mix of modern and classic emo, pop punk and guilty pleasures.
LEE EARNSHAW JR.
Manchester, UK
Pop Punk / Rock / Emo / Alt / Hip Hop / RnB / Pop
Having cut his teeth at local Pop Punk clubnights, Lee realised that he loved to play Pop Punk classics alongside new anthems to full dancefloors and hasn't stopped since. After residencies at Joshua Brooks, amongst other underground Manchester venues, Lee joined the Deadbolt ranks in late 2017, adding some real fire power to the team. Lee launched his own venture in Start The Takeover in 2018, the first charity collaboration clubnight in the area aiming to host parties every few months in the name of a different charity each time. Since then, he has picked up residencies as Salt Sweat Sugar, First Love Disco and Manchester metal lynchpin, Satan's Hollow.
JORDAN N
Manchester, UK
Alt / Pop Punk / Metalcore / Emo / Pop / Nu Metal
A relative newcomer to the scene, Jordan loves to make people party. The eager and excitable little brother of the Deadbolt family, he is always raring to go and ready to jump into any event headfirst. Shadowing DJs at established nights, Jordan got a taste for it and has thrown himself into the mix since, bagging a residency at Salt Sweat Sugar on top of sets at Deadbolt, Club Skeleton and established 80s night Scary Monsters.
All of the DJs on our current roster are available for private functions. To enquire about booking one of the team, fill out our Contact Us form with the details of your event.