ABOUT MAIN EVENTS
Main Events formed in 2018 as a community hub for wrestling fans in the Manchester area, mainly hosting parties around big events such as WWE Wrestlemania, Summerslam and Royal Rumble.
Before the screening, customers are entertained by an array of activities to warm the room up. The very popular retro wrestling game zone provided by fellow Red Cardinal Music brand The Bit Squad, an engaging quiz covering all eras and companies as well as the entrance theme music bingo are a great way to meet like-minded people and enjoy the spectacle that is professional wrestling.
Main Events will continue to cover WWE and AEW events in Manchester and Liverpool as well as hosting one-off events for the community going forward.
MAIN EVENTS NEWS
Freshers Week is one of the most exciting weeks of the academic calendar, especially for brand new students moving to the city! Red Cardinal Music will be hosting this year's Manchester Alternative Freshers Fair at The Bread Shed on Tuesday 20th September. The event will help freshers, and those who want to learn more about the rock and metal scene, to find out about Manchester's best alternative clothing brands, tattoo artists, clubnights, artists and more. Exhibitors will be announced nearer the time. Red Cardinal Music DJs will be playing a mix of rock, alternative, metal and emo throughout both events while […]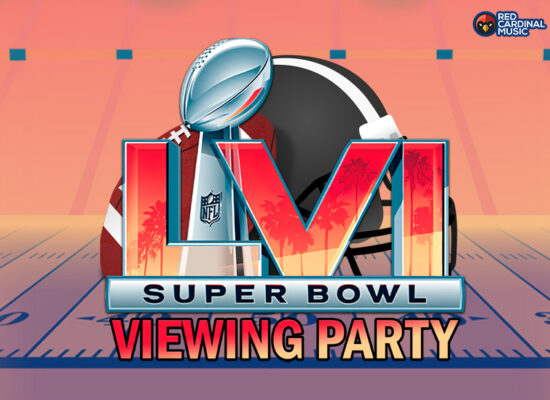 Main Events and The Bit Squad will be teaming up to host a Super Bowl LVI Party at Turing Tap, Manchester, on February 13th. In the lead up to the main event, NFL fans will be able to take part in an USA/NFL quiz hosted by Main Events and watch the game live on several screens around the venue. Red Cardinal Music DJs LJC & Bekkiness will be playing music from multiple genres from pop to indie from 8pm. The Bit Squad will be hosting a US Sports retro gaming zone upstairs. There will be multiple consoles with rotating games including Sega Megadrive, Nintendo […]
Main Events are throwing a Royal Rumble Viewing Party at The Footage on Saturday 29th January. The PPV will be shown live across all of the screens in the venue, including a huge projector screen. The party will start at 8pm with various wrestling themed activities leading up to the Royal Rumble main event. Before the live screening of the PPV there will be a chance to test your wrestling knowledge and win prizes through a wrestling quiz and wrestler entrance theme bingo. The area near the DJ booth will become a Retro Wrestling Gaming Zone for the night run […]
See All Main Events News