Freshers Week is one of the most exciting weeks of the academic calendar, especially for brand new students moving to the city! Red Cardinal Music will be hosting this year's Manchester Alternative Freshers Fair at The Bread Shed on Tuesday 20th September.
The event will help freshers, and those who want to learn more about the rock and metal scene, to find out about Manchester's best alternative clothing brands, tattoo artists, clubnights, artists and more.
Exhibitors will be announced nearer the time.
Red Cardinal Music DJs will be playing a mix of rock, alternative, metal and emo throughout both events while people browse stalls and chat all things alternative.
The events will be free entry and will both run from 12pm until 5pm.
Keep up to date with the latest news about exhibitors on the Facebook event.
The Alternative Freshers Fairs will take place at The Bread Shed at 126 Grosvenor St, Manchester M1 7HL.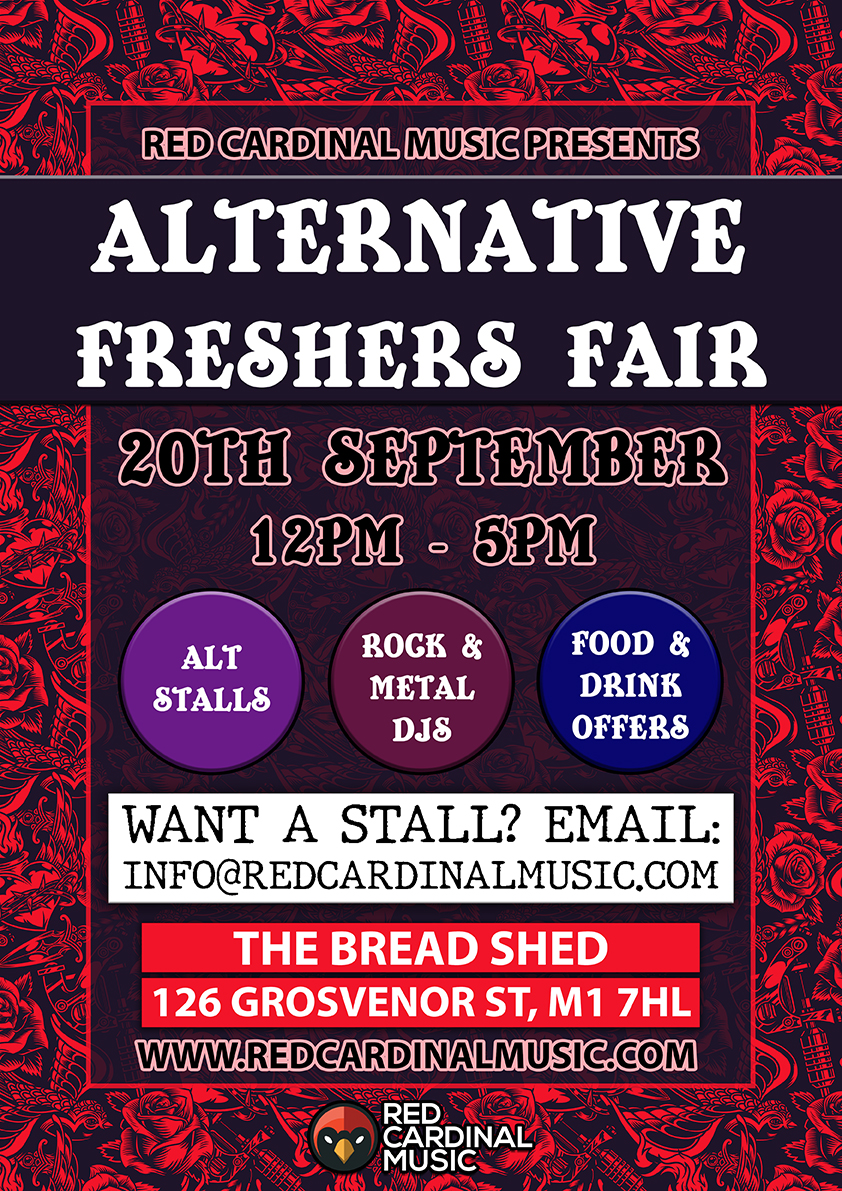 Read more