Alternative party Deadbolt is launching Riptide – a new weekly Tuesday night event in Manchester at The Font on September 13th.
The night will create an "Alternative Hangout" – a place to meet friends, enjoy the best in pop punk, alt, emo and metal music from the Deadbolt DJ team, play games and take advantage of special exclusive deals on drinks and food.
The Font is known for its colourful range of cocktails, priced from just £3 upwards and will be showcasing exclusive drinks just for the weekly Riptide events including a flagship cocktail, signature shots and novelty drinks. 
The kitchen will be open during Riptide events until 9pm, with food deals available for students and societies who use the night for official socials. During the night, to enhance the lively atmosphere, party games such as beer pong and cornhole will be available to play. 
The soundtrack to Riptide will be provided by the Deadbolt resident DJs, such as LJC, Bekkiness and Ronnie B. 
Deadbolt founder and DJ Liam Connolly (aka LJC) said: "This is a great opportunity to meet some new faces within the scene and entertain them on a weekly basis. It will also be fun to play a lot of newer bands and tracks that traditionally wouldn't be viewed as club songs. It's always nice to try something new, and we hope this will be a chance for people moving into the city to make new friends and meet some of the regulars who always support our main Deadbolt nights at The Bread Shed!"
The event is free entry and for over 18s only – ID will be required to enter. For further information and to keep up with future announcements follow Deadbolt on social media. Make requests on the Facebook event.
www.instagram.com/deadboltclub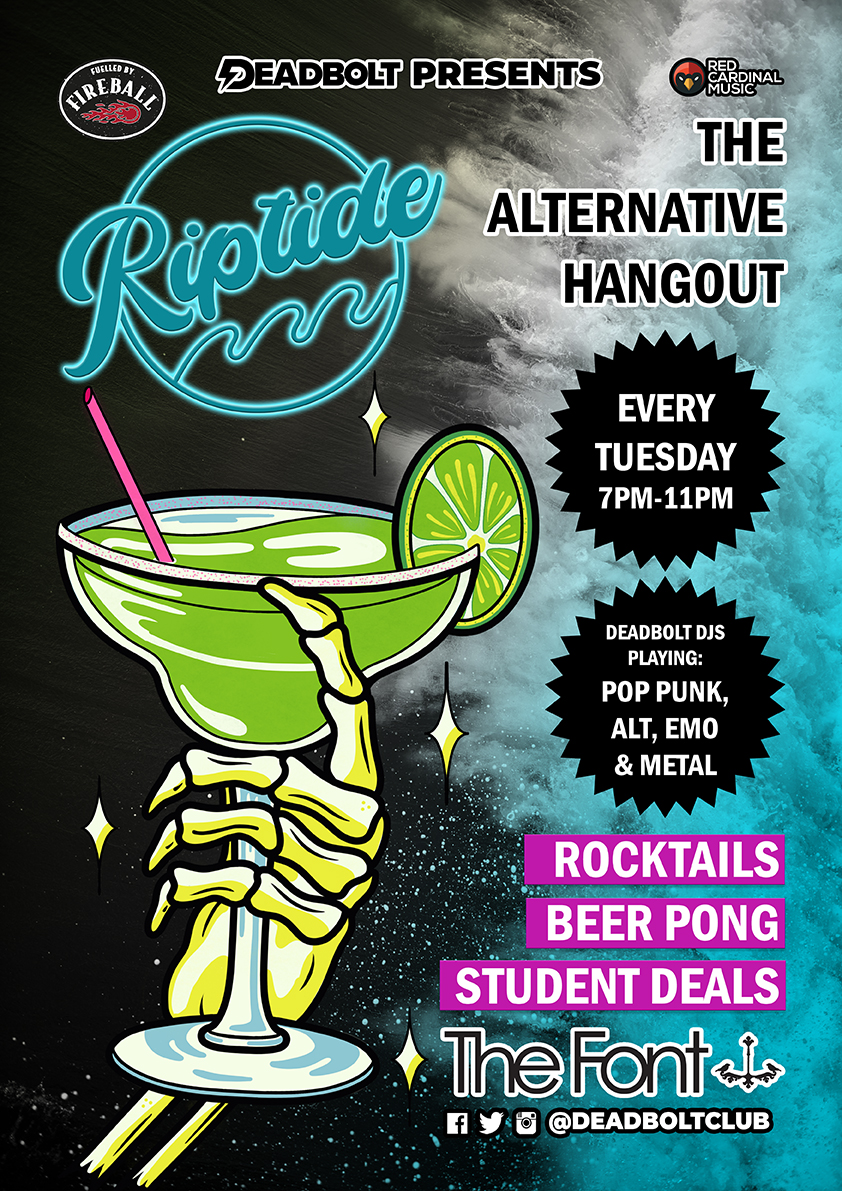 Read more